Pestana Park Avenue reopens in New York
Pestana Park Avenue reopens in New York
Pestana Hotel Group has just reopened its hotel in New Yorl, the Pestana Park Avenue, following the beginning of the economic activity in the city. The first stage of this new stage in the hotel operations in the US was implemented in January with the reopening of the Pestana South Beach in Miami, that is now followed by the New York hotel.
The Pestana Park Avenue is 95 room boutique hotel, featuring modern interior design where portuguese and New York inspired themes create an inviting atmosphere, served by the Pestana brand's global expertise. Equiped with the most modern amenities for both leisure and work, many of the rooms have stunning views iconic New York skyline icons such as the Empire State Building or the Chrysler.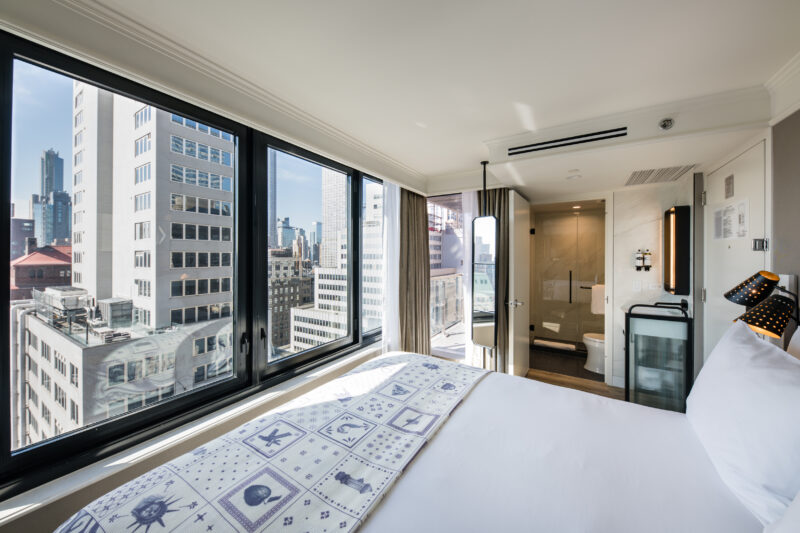 With the perfect setting to discover the Big Apple, the Pestana Park Avenue is located in the heart of Manhattan, in Midtown, on 39th Street, between the famous Madison Avenue and Park Avenue, and next to many city's attractions such as 5th Avenue, Grand Central Station, St. Patrick's Cathedral, Rockefeller Center, Empire State Building and the United Nations.
The Pestana Park Avenue-Boutique Hotel opened one year ago, celebrating the 100th hotel landmark, but the pandemic's evolution determined its closure a few weeks later.
According to the State of New York vaccionation plan, that includes hotel professionals, the Pestana Park Avenue team has already received anti COVID 19 shots. And, in line with the AHLA (American Hotel and Lodging Association) procedures, the Pestana hotels in te US have implemented an internal procedures protocol aimed at offering the best available safety and hygiene conditions for guests and teams
For availability please go to ww.pestana.com.
Back