[:pt]
Sustentabilidade
[:en]
SUSTAINABILITY
[:]
Planet Guest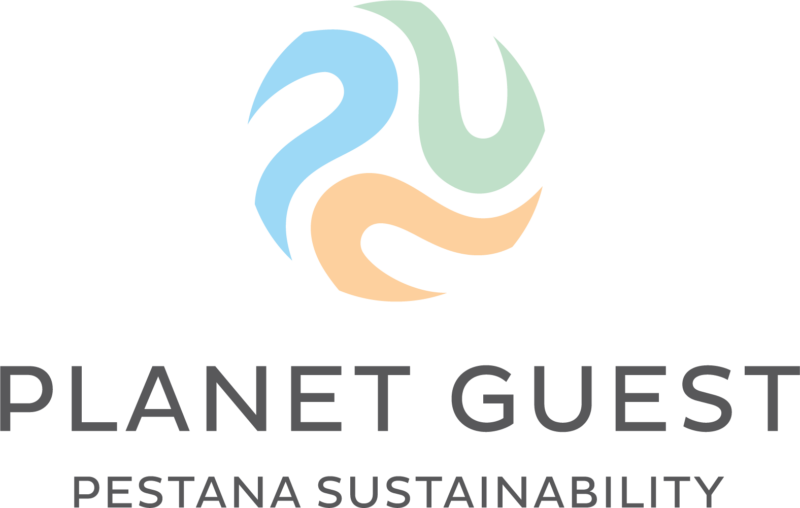 The PLANET GUEST program, Pestana' s Sustainability Program, is an aggregating concept that conveys the position of Pestana Group as an organization and a group of people who respect and value the environment, society and corporate ethics.
The signature "We are only guests of the Planet" reflects our deep respect for the Planet and the awareness that the appreciation of natural resources is decisive for the future of our business.
In addition to the environmental dimension, PLANET GUEST also includes the social pillar which includes activities to support local communities and promote education and culture.

Support and relations with the Local Community:
Thanks For Helping Campaign.
Campaign launched at hotels and Pousadas de Portugal. By donating €1 upon check out, Pestana Hotels will donate an extra €1.
The total amount is given to local Social Solidarity Institutions: Acreditar Lisboa, Crescer Ser Porto, Lar Bom Samaritano Algarve, Criamar Madeira, Afacidase in Manteigas and Santa Casa da Misericórdia in Vila Franca do Campo, Azores.
Support for CRIAMAR – Social Solidarity Association for Children and Young Adult Development and Support
Partnership João.13 Association – Through its Volunteering activities and its workers, in partnership with the Colégio Pedro Arrupe, the Pestana Group provides and serves about 60 dinners to the homeless in the city of Lisbon every Monday.
Collaboration with the AHP in the Hospes programme, by donating goods to various social solidarity institutions.
Partnership with Casa dos Rapazes in Parede and Casa D'Alba in Estremoz
Partnership with Kanimambo and HEALTH4MOZ, in Mozambique
Partnership with MAKE a WISH to help fulfil the wishes of sick children in the terminal phase of their illness.
Collaboration with several entities through the range of services that the group has (meeting rooms, rooms, etc.)
Donation of food, collaborating with Refood and other institutions in diverse entities.
Involvement in various charity events (Run The Time Your Life Charity Run in Madeira, MAMAMARATONA in the Algarve, Pestana S. Silvestre Funchal Race, Pestana Palace Charity Concert, Charity Christmas Tree)
The Pestana group is a member of GRACE, a pioneering, non-profit association exclusively dedicated to the promotion of Corporate Social Responsibility

Partnership with the EPIS – Empresários pela Inclusão Social (Entrepreneurs for Social Inclusion), an organisation whose mission is to promote social inclusion in Portugal. The organisation is focused on training young adults in need through education, training and professional integration.
Support to the Arte Institute. The mission of this New York-based organisation is to promote Portuguese art and culture in the city. It provides an intercultural space of inspiration and is a catalyst for innovative artistic dialogue between the various communities of New York and Portuguese artists.
Partnership with Deja Lu Charity Bookshop un Pestana Cidadela Cascais whose proceeds go to APPT21 – Associação Portuguesa de Portadores de Trissomia 21 (the Portuguese Association for Trisomy carriers
Cidadel Art District Project which includes several exhibition spaces including Galleries, a "Project Room", and studios where artists mostly work, and guests and interested parties can visit them by their availability and by appointment. In the various areas of the Citadel, it is possible to find many spaces for exhibition and artistic intervention, onsite creation and constant dynamics between local artists with habitual residence and those who are invited on an ad hoc basis.
Art Match 2018 Event
A partnership between the Pestana group and young local entrepreneur Gonçalo Vidigal. An event inspired by a successful concept in the USA, ARTMACH is a competition between several artists that turns into an interactive art show to the sound of a DJ set. At the end of the event, works of art are auctioned and the proceeds go to charity.

Respect for the Environment
Say No to Plastic – The Pestana Group commits to reducing non-reusable plastic by 50% by 2020 across all entities
Green Key Certification in all Pestana's Portugal hotels.
Desalination in Alvor and Porto Santo, Portugal
The Alvor desalination project and subsequently in Porto Santo is a pioneering action in Portugal. The desalination plant allows the use of sea water (after treatment) in the irrigation systems of the green areas, in the pools and lakes of the Hotels in the Alvor area
Paper for Food
Participation in the "Paper for Food" Food Banks campaign with environmental and solidarity goals, in which the paper collected (newspapers, magazines, leaflets, etc.) is converted into food products.
Biodiversity Preservation
In Portugal, there are several Pestana entities integrated in protected areas: the Pousada do Infante located in the Natural Park of the Southwest Alentejo and Costa Vicentina, for example; Pestana Tróia, hotels located in Mozambique occupying 6,500 m2 of protected area and hotels located in South Africa that occupy 50,000 m2 in a protected area
Earth Hour
The Pestana Group takes part in Earth Hour every year, currently recognised as the largest environmental campaign in the world. The action, of a symbolic nature – turning off the lights of the hotel – is a moment of awareness for the conscious consumption of natural resources, both for our guests and the team of Pestana employees.
Various internal campaigns for environmental awareness
Restoration and Preservation of Listed Heritage
Every year millions of euros are invested in the recovery and preservation of listed heritage for the construction of Pestana entities. For example, in 2018, more than 30 million euros were invested to restore: Pestana Douro (former Floral Factory), Flores (Palace in the historical centre of Porto), Vila Real de Santo António (Pombal historical centre), Quinta do Arco (former Quinta with manor house), Câmara de Lobos (former Council Chamber and former fish wholesale market), Óbidos (Vila) (former hospital), Pestana(s) New York, Pestana Madrid (former Butchers) and Pestana Amsterdam (former Council Chamber)

Internal Corporate Social Responsibility
The partnership with Health 4Moz is also aimed at doctors and nurses of Health4Moz providing, on a voluntary basis, free consultations to Pestana workers.
Creation of a Medical Practice in São Tomé and Príncipe and another one in Ilhéu das Rolas to provide free assistance to Pestana employees and their relatives.
Creation of a School Textbook Bank
Agreement with the Cruzeiro and Rio Seco Cultural and Recreational Centre, Lisbon, to welcome the children of Pestana workers in the summer (when schools are closed).
Skills Volunteering – Pestana employees with specific skills (lawyers, accountants, etc.) give up one hour of their time each week to help colleagues.

Support to Entrepreneurship Projects
Collaboration with REFUJOBS – The project of the High Commissioner for Migration, which aims at enhancing the professional skills of refugees and the employment opportunities available in Portuguese entities and companies.
Collaboration with INCORPORA – Programme of the "La Caixa" Foundation, which seeks to meet the needs of the most vulnerable groups, such as people with disabilities, immigrants, young people and female victims of gender-based violence.
Subscription of a shareholding amounting to €50,000 in the BlueCrow Dynamic Fund to support the Refugee programme.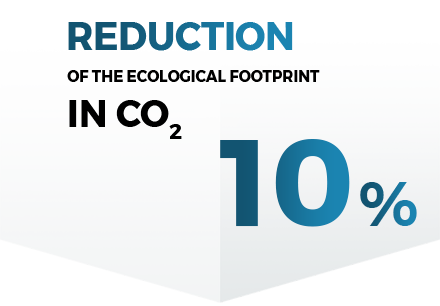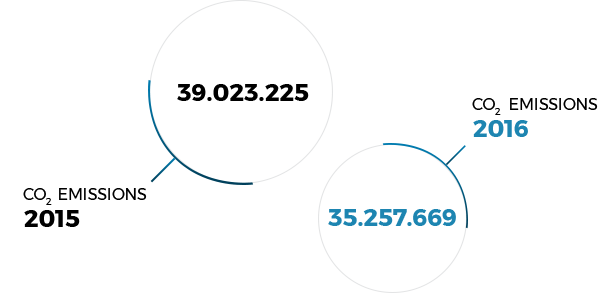 For more information on our areas of intervention, please check our sustainability reports, below.
Back