https://www.pestanagroup.com/wp-content/uploads/2017/07/História-1972-4-1.jpg

THE PESTANA HOTEL GROUP opens its 1st hotel, the Pestana Carlton Madeira.

1985

Pestana Vacation Club

https://www.pestanagroup.com/wp-content/uploads/2017/07/História-1985-5-1-580x423.jpg

Beginning of Pestana Vacation Club, with the opening of the Madeira Beach Club.

https://www.pestanagroup.com/wp-content/uploads/2017/07/1986.jpg

Opening of the iconic Pestana Casino Park, in Madeira, the only hotel establishment designed by Oscar Niemeyer (Pritzker Prize winner) in Portugal.

https://www.pestanagroup.com/wp-content/uploads/2017/07/História-1992-2-1-580x386.jpg

Expansion to the Algarve and Cascais, becoming the leader in the tourism sector in Portugal.
Diversifies into Real Estate and Golf.

https://www.pestanagroup.com/wp-content/uploads/2017/07/História-1998-1-1-580x386.jpg

Internationalisation: 1st investment in Africa (Mozambique).

https://www.pestanagroup.com/wp-content/uploads/2017/07/História-1999-3-1-580x383.jpg

Beginning of expansion into South America, with the first investment in Brazil, the Pestana Rio Atlântica.

https://www.pestanagroup.com/wp-content/uploads/2017/07/História-2001-9-1-580x387.jpg

Inauguration of the flagship hotel in Lisbon, the Pestana Palace Lisboa – Hotel & National Monument, the 1st hotel of the Pestana Collection hotel brand.

https://www.pestanagroup.com/wp-content/uploads/2017/07/T2.1_GrupoPestana_Historia_grid_2002-580x410.jpg

The Pestana Hotel group reaches the 5.000 room mark in its portfolio.

https://www.pestanagroup.com/wp-content/uploads/2017/07/História-2002-12-1-580x386.jpg

The Portuguese government concedes the management of the Pousadas de Portugal historic hotels to the Pestana Hotel Group, doubling its portfolio.

https://www.pestanagroup.com/wp-content/uploads/2017/07/T2.1_GrupoPestana_Historia_grid_2009-580x410.jpg

The Pestana Hotel Group directly manages 10.000 room.

https://www.pestanagroup.com/wp-content/uploads/2017/07/london.jpg

London is the first European Capital Outside of Portugal with Pestana Chelsea Bridge, followed by the opening of the Pestana Berlin Tiergarten in Germany one year later.

https://www.pestanagroup.com/wp-content/uploads/2017/07/História-2012-1-1-580x387.jpg

Debut in the North American market, with the 1st Pestana hotel in South Beach, Miami, followed by the launch in Spain, with the Pestana Arena Barcelona.

https://www.pestanagroup.com/wp-content/uploads/2017/07/historia-2015-all2-580x509.jpg

The Pestana Hotel Group reaches 25 million stays since the beginning of their operations;
– Rebranding and re-targeting of the Pestana Hotel Group – Pestana Hotels & Resorts, Pestana Pousadas de Portugal and Pestana Collection Hotels brand.

https://www.pestanagroup.com/wp-content/uploads/2017/07/História-2016-7-1-580x387.jpg

Beginning of joint venture with Cristiano Ronaldo; launch of the group's 4th brand: Pestana CR7 Lifestyle Hotels and the opening of 2 of the first hotels of the brand, in Funchal and Lisbon, which will be followed by Madrid and New York.

https://www.pestanagroup.com/wp-content/uploads/2019/05/2017-1.jpg

In 2017 the Pestana Hotel Group celebrated its 45 years

https://www.pestanagroup.com/wp-content/uploads/2019/05/Imagem-2018-1-580x509.jpg

• The Pestana Amsterdam Riverside opened in January marking the internationalization of the Pestana Collection brand

• Opening of Pestana Porto – A Brasileira, next to the Sá da Bandeira Theater, with 90 rooms and suites

• Opening of Pestana Porto Goldsmith, a 4-star hotel on Avenida dos Aliados

https://www.pestanagroup.com/wp-content/uploads/2019/12/Imagem-2019-580x509.jpg

• Pestana Hotel Group celebrates the inauguration of Pestana Plaza Mayor, the group's first hotel in Madrid

• The first Pousada in Madeira, in Câmara de Lobos – Pestana Churchill Bay

• Pestana Hotel Group has opened in the Algarve the largest all-inclusive resort in the country – Pestana Blue Alvor
1985
Pestana Vacation Club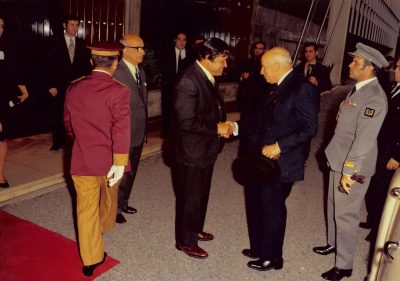 THE PESTANA HOTEL GROUP opens its 1st hotel, the Pestana Carlton Madeira.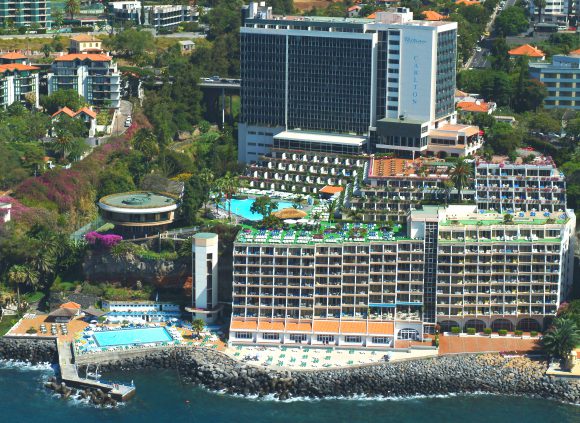 Beginning of Pestana Vacation Club, with the opening of the Madeira Beach Club.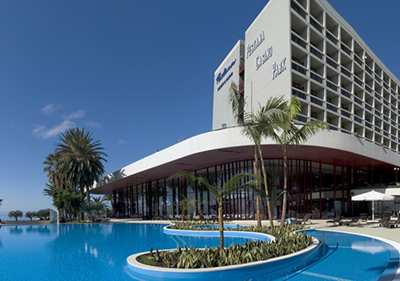 Opening of the iconic Pestana Casino Park, in Madeira, the only hotel establishment designed by Oscar Niemeyer (Pritzker Prize winner) in Portugal.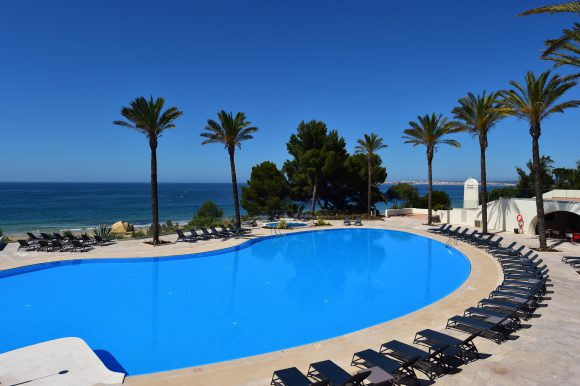 Expansion to the Algarve and Cascais, becoming the leader in the tourism sector in Portugal.
Diversifies into Real Estate and Golf.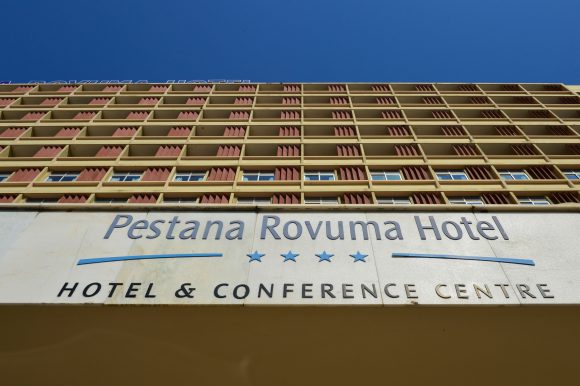 Internationalisation: 1st investment in Africa (Mozambique).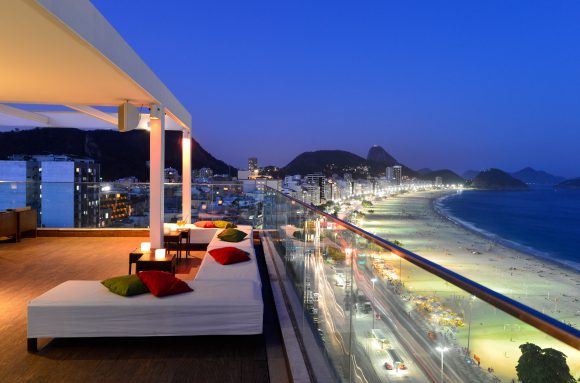 Beginning of expansion into South America, with the first investment in Brazil, the Pestana Rio Atlântica.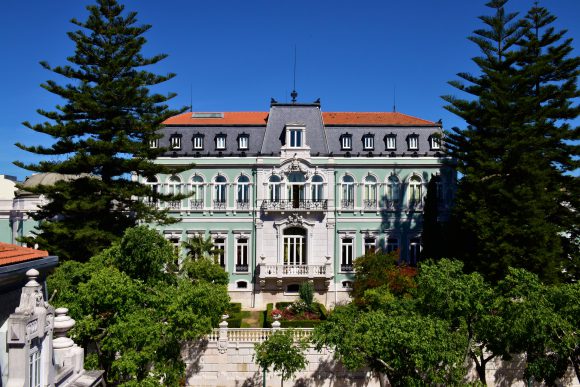 Inauguration of the flagship hotel in Lisbon, the Pestana Palace Lisboa – Hotel & National Monument, the 1st hotel of the Pestana Collection hotel brand.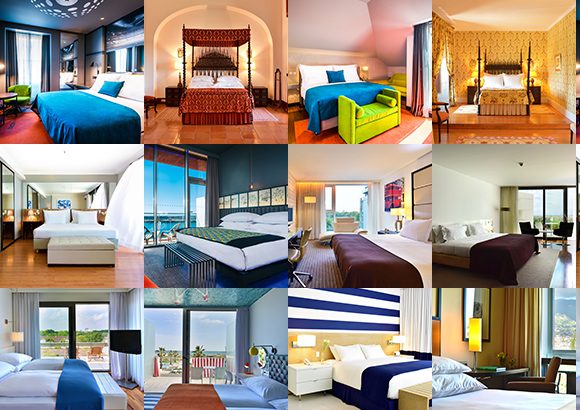 The Pestana Hotel group reaches the 5.000 room mark in its portfolio.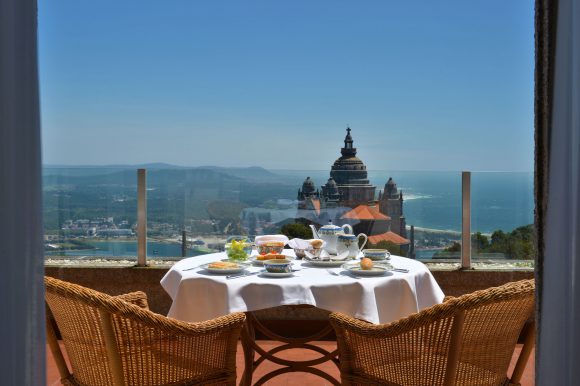 The Portuguese government concedes the management of the Pousadas de Portugal historic hotels to the Pestana Hotel Group, doubling its portfolio.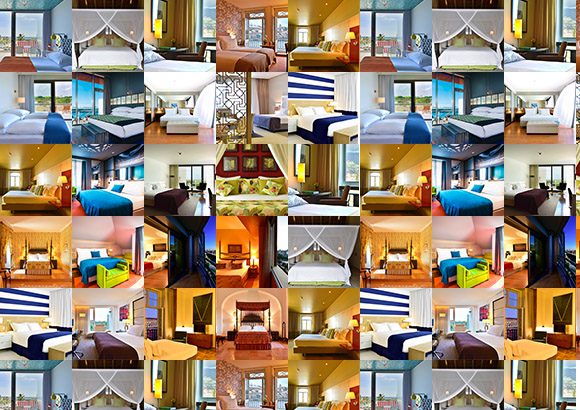 The Pestana Hotel Group directly manages 10.000 room.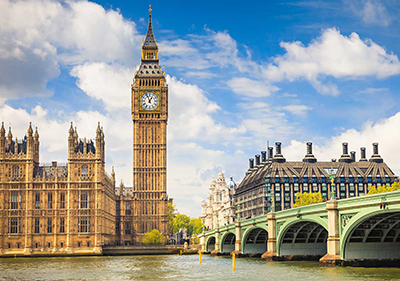 London is the first European Capital Outside of Portugal with Pestana Chelsea Bridge, followed by the opening of the Pestana Berlin Tiergarten in Germany one year later.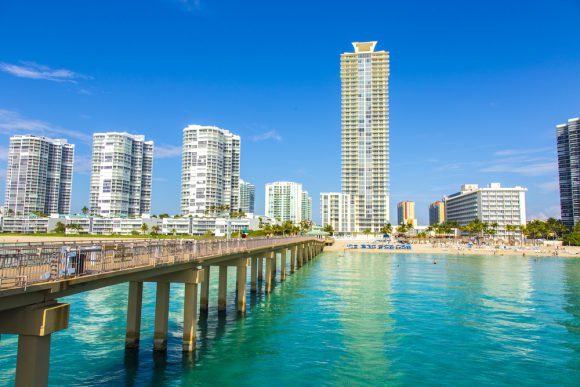 Debut in the North American market, with the 1st Pestana hotel in South Beach, Miami, followed by the launch in Spain, with the Pestana Arena Barcelona.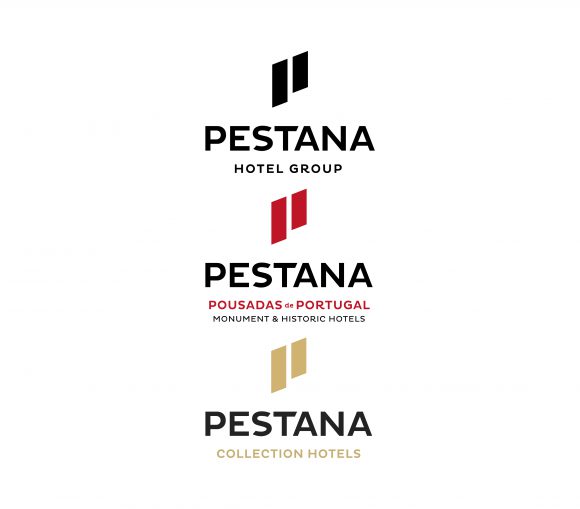 The Pestana Hotel Group reaches 25 million stays since the beginning of their operations;
– Rebranding and re-targeting of the Pestana Hotel Group – Pestana Hotels & Resorts, Pestana Pousadas de Portugal and Pestana Collection Hotels brand.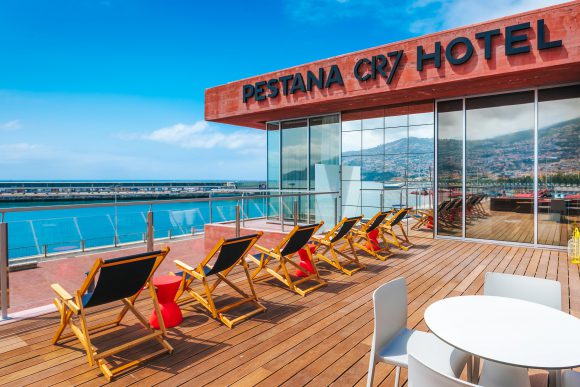 Beginning of joint venture with Cristiano Ronaldo; launch of the group's 4th brand: Pestana CR7 Lifestyle Hotels and the opening of 2 of the first hotels of the brand, in Funchal and Lisbon, which will be followed by Madrid and New York.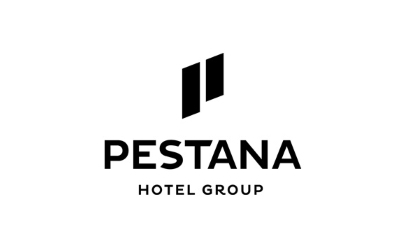 In 2017 the Pestana Hotel Group celebrated its 45 years